Medium ········· Print, Thesis
Date ··········· 2020
Location ······· New York

Fictional Realities is an archive on the intersectionalities of graphic design and cinema. The content curated in the archive consists of printed matter and visual designs made solely for the construction of a fictional world – what most refer to as props. Intended to be used by filmmakers, cinephiles and graphic design enthusiasts.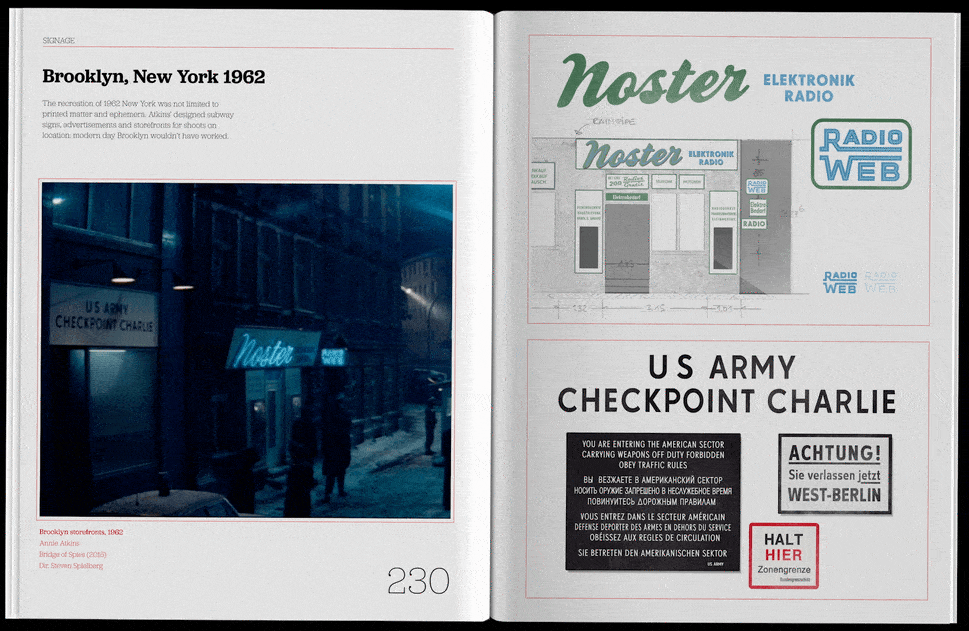 Initially, a visual archive was built, consisting of all graphic design related material in the world of film, from Wes Anderson's film props to Saul Bass' film posters.



I realized throughout my research at the Herb Lubalin and Berkeley Archive, as well as the Cinémathèque Française, there was an extensive amount of material on film posters already, from Film Noir to New Hollywood, from the West to the Middle East. Which is when I decided to focus strictly on graphic design for the fictional world, not promotional work in the real world.

It then became clear to me that some filmmakers and writers have a greater attention to world building than others – with directors, like Wes Anderson, that come from visual design backgrounds, and fantastical worlds like that of Harry Potter, it's no surprise that some films have a greater appreciation to detail. Said films should be noted, and their worlds should be viewed with ease.
In regards to viewing this archive, I want to acknowledge the bias that I have imposed. Though some argue that archives have little to no prejudice because the content is archived for any and all future research, for an archive to exist, there must have been an archivist, deeming what was fit to archive. What I have chosen to curate are representations of astonishing world-building: imperfect kerning, theoretical rebrandings, time represented through deteriorated binding and shifts in aesthetics and styles, acclamations to real-world design and real-world designers, and piles and piles of stamped, creased, written on, crumpled up or torn papers – to name a few. The content has been curated in seven sections; Newspapers and Publications, Books, Printed Ephemera, Packaging, Signage, Lettering, and Iconography.